Most people have their wireless connection configuration on their various devices set to automatic connection. When you have your device setup this way, you don't have to enter your password every time your device connects to the Wi-Fi. The down side to this configuration is that, with time, you may forget you Wi-Fi password. If you ever find yourself in the situation where you do not remember your Wi-Fi password, you may follow the steps below to recover it.
On a Windows laptop or desktop that you have connected to the Wi-Fi prior, do the following:
Right Click on the Windows logo (on Windows 10) at the bottom left hand corner of your screen. On older versions of Windows, you may have to click on the windows logo, right click on "Command Prompt" and select "Run as administrator"
Click on "Command Prompt (Admin)" – you need to run the program as Admin in order to have the required privilege to view the password in the security settings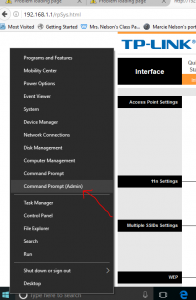 3. You will get a screen that will request for the admin password; enter the password and click on OK
4. A black screen will open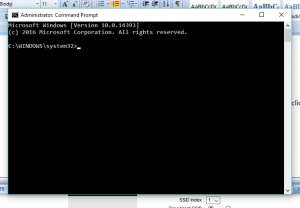 5. Type the following command and push ENTER button
netsh wlan show profiles
Your Wi-Fi SSID (Network Name) should show up (provided you have connected to the WI-Fi at least once)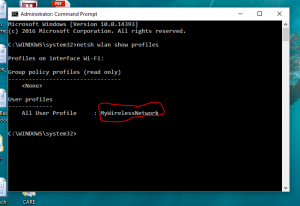 You may confirm your Network name by clicking on the Wi-Fi Symbol in system tray at the bottom right hand corner of your screen as shown below: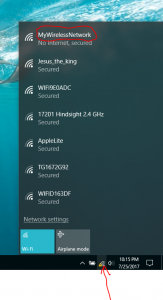 6. Enter the following command
Netsh wlan show profile mywirelessnetwork key=clear
Look for "Security Settings" section and locate "Key content"; your Wi-Fi password will be right in front of it as shown below: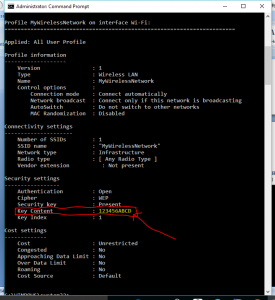 Still having issues to recover the password? Contact us today!