It is pretty straightforward to adopt a flex-mini switch to a local controller; simply follow the standard procedure for adopting Ubiquiti device to the controller by connecting it on a LAN port on your local network, wait for it to pop up in the controller in "pending adoption" status, access the properties page of the switch, and click on "adopt".
When it comes to adopting the same switch into a remote controller, it is a different ball game. To start with, there is no SSH service running on this tiny giant! So, don't think of SSHing into the switch to provide the inform URL of your remote controller. After hopping around the internet for a few hours I came across a solution that works. Below is the details. You will need a locally installed Unifi controller.
Step 1
Connect your usw-flex-mini to a LAN port on your local network, and power it up. The white light will blink for a few seconds while the switch boots up. Once the white light is steady, it is now in adoption mode.
Step 2
Launch your Unifi controller, and the usw-flex-mini should show up in "Pending Adoption" status as show below: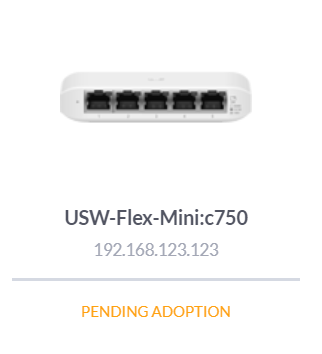 Step 3
Go to Settings>Controller and under Controller Settings section, do the following:
Enter your remote Controller Hostname/IP in the field labeled the same
Check off the box labeled "Override inform host with controller hostname/IP"
Save the modification and return to the devices page

Note: you may leave the controller name as it is.
Step 4
On the device page, click on the switch and adopt as you would normally do. The switch will go to "Adopting" mode, and after a few minutes it will pop up in your remote controller in "Pending adoption" status.

Go ahead and adopt on your remote controller, and after a few seconds in the "Adopting" mode, it will show as connected.

On the local controller, is will show as disconnected.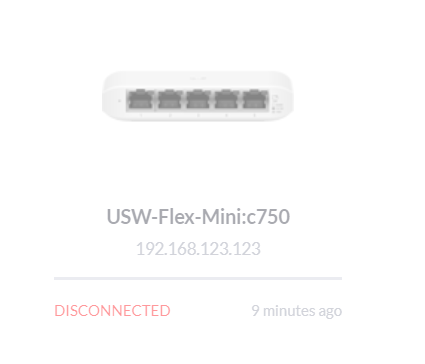 Step 5
On the local controller, click on the switch, click on settings, scroll down to Manage Device>Forget this device, and click on "Forget".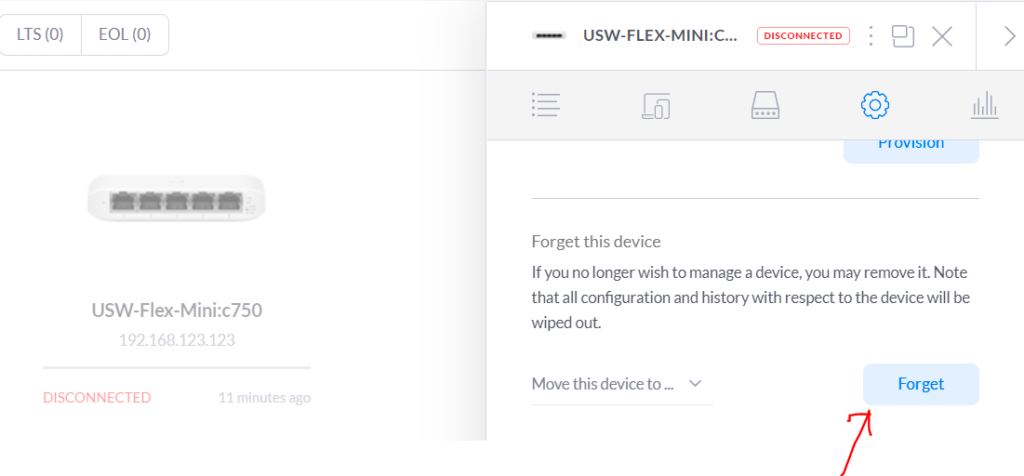 You will get a confirmation pop up, click on "Remove." The switch will be removed from you local controller. You may now go ahead and update the switch from the remote controller.
After a few minutes, the switch will re-surface in the local controller with a new status message – Managed by Other! Don't worry about it becoming a nuisance, it will eventually disappear.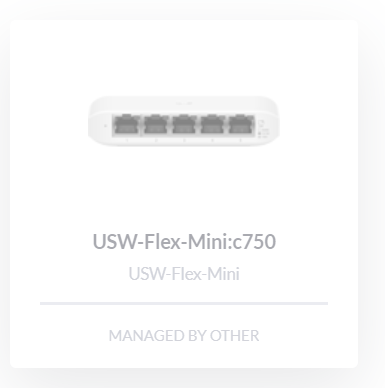 Note:
If you have already adopted devices on the local controller, they will be disconnected during this process; however, they will be re-adopted once you removed the remove controller IP address.
If your switch goes into a perpetual mode switching from "adopting" to "disconnected" and back, check the firewall on the remote controller network.